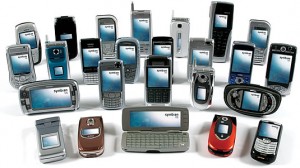 Being prepared by having some kind of mobile technology with you at all times is key to being a successful journalist and capturing news right as it happens.
Because of the development in technology over the past few years, all a journalist needs at bare minimum is a cell phone. But that cell phone needs to have a good quality camera and access to the Internet. With those tools, a journalist can capture breaking news and at least flesh out their story while on the scene and then refine when they get back to their desk or computer.
Using mobile technology is critical to almost every kind of reporting:
Criminal and civil trials
Important speeches or announcements by public officials, celebrities, sports figures and business leaders
Breaking news events, including fires, shootings, natural disasters, plane crash crashes and car accidents that back up traffic
Public gatherings like protests and political rallies
Sporting events
Grand openings
If you want to be a hardcore, mobile journalist, Briggs recommends a combination of these tools:
A laptop (preferably a netbook)
A camera
A video camera
A tripod
An audio recorder
Headphones
A microphone
A cell phone
When I cover high school sports, I carry my digital camera to take plenty of pictures, my voice recorder to gather quotes and my cell phone to post updates on Twitter.
No longer is it OK to just carry a notepad and record notes. As journalists in this new era, we have to get accustomed to using new technology every day and progress with its new developments.