Entries Tagged as 'briggs'
May 2nd, 2011 · Comments Off

on Briggs 7
Painting sound pictures for listeners is a skill that takes practice, much like making real pictures with photojournalism.
April 12th, 2011 · Comments Off

on Briggs Chapter 8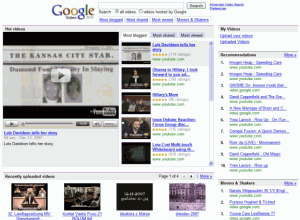 Telling Stories with Video
The digital video revolution: One person can now make and produce high-quality Web video with a $200 camera and laptop or desk computer instead of paying $35,000 for a camera and an expenisve editing station.
Briggs went into highlights and explinations of:
Capturing quick video highlights, not documentary projects.
Managing digital video on your computer.
Using common software to edit video.
Choosing online video hosting services.
Driving audience to your video.
What is the impact of digital video? Did you know, by mid 2009, Youtube reported that 20 hours of footage was being uploaded to the video-sharing site every minute?
One of the most important suggestions Briggs wrote was, "Perfection is not necessary." Quick and less polished video often draws bigger audiences! Some newspapers changed their approach to video, and alloweing video broadcast with cell phones for real time news events.
Great ways to plan your video and go are:
Use different approaches for different projects.
Mix your shots.
You also need voice and audio and still shots before the editing process. After all that, upload your news video!
April 4th, 2011 · Comments Off

on Briggs 3
March 29th, 2011 · Comments Off

on Briggs Chapter 7
Making Audio Journalism Visible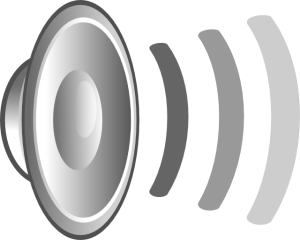 Audio Journalism? It works when using a few tools like a microphone or recorder to make full-featured segments that sound like radio epidodes. You can distribute them as podcosts to gain an audience!
Importance:
Presence
Emotions
Atmosphere
How to use this audio? 
Reporter overview
Podcasts
Audio slide show
Breaking news
National Public Radio has set this standerd. NPR's success stems from the connection to the audience its reporters and show hosts are able to make. Personal wins the audience.
Getting started with audio is easy, but improvising is not good enough when it comes time to add voice to a multimedia project. Investing time to plan and prepare your voice contribution will make your effort worthwhile.
Getting ready for prime time! You need to:
Record interviews
Choose location
Gather natural sound
Prepare your subject
Watch what you sau
Try delayed recording
Do voice-overs
Now edit, edit, edit your piece! And publish!
March 27th, 2011 · Comments Off

on Chapter 11: Building a digital audience for news
There is no denying that the Internet has changed the world. So, how do we keep up with it? For most of us, using the Internet doesn't cost much. So, why pay 50 cents for a newspaper when you have access to all the information in the world for free?
One way journalists are trying to keep up with the new business model is through advertising digitally. Marketing with ads, using viral campaigns and creating memorable slogans are all ways to make enough money to be sufficient.
According to Mark Briggs, there are five ways journalists can build and sustain an audience.
Tracking content
Web analytics
Search engine optimization (SEO)
Effective headline writing for the web
Distribution through social media
Tracking content
The key is to track anything that can be tracked. Here are some sample ideas of what should be tracked regularly:
Total news stories per day
News stories by topic or section
Total blog posts per day
Videos per week
Podcasts or other audio stories
The best way to track information is by using a web-based spreadsheet that is accessible to many people at once.
Web analytics
Web analytics can be a software or mechanism that is used to track website traffic. Software such as Omniture, Google Analytics and Hitbox are easy tools to track your website performance.
Search Engine Optimization (SEO)
In a nutshell, SEO allows web users to find you as easily as possible. When you type "John" into Google's search engine, SEO displays a list of websites ranked from most popular and relevant to what "John" could mean or who it could refer to. Whether you are referring to the "John" meaning restroom or whether you are looking for a biography of "John Travolta" that is what SEO does best to determine.
By using HTML meta tags, title tags, links and other user-friendly tricks, you can grow an audience using SEO.
Writing effective headlines
Everyone can write a headline. However, not everyone can write an effective one. According to Brian Clark, writer of Copyblogger, an average, eight out of 10 people will read headline, but only two out of 10 will read the rest of the story.
Here are some tips to write effective headlines:
Use conversational language: Be direct and focused.
Use keywords: Remember the basics — who, what and where.
Use attitude: Being fair and accurate doesn't mean you have to be boring! ZZZZZ
Using social media as distribution channels
Social media is the new newspaper of this decade. Here are some websites to market your story though this medium.
March 25th, 2011 · Comments Off

on Chapter nine: Data-drive journalism and digitizing your life
There are some things everyone should know about when it comes to data productivity and organization.
What you need to manage + the right tools to manage = personal productivity
We often feel the need to organize our digital data. Things like e-mail, contacts, to-do lists, calendars and word documents. Tools such as Google, Office Live and Zoho can help us organize our data.
Google helps organize our contacts, e-mail, documents calendar and allows us to share our data and files.
Office Live provides us with Word, Excel and Powerpoint, applications that organize data.
Zoho is a full suite of productivity and collaboration tools, most of them free. Zoho provides tools for everything, plus Wiki, customer relationship management and much more.
Now, how does this apply to journalism?
Well, all journalism is driven by data. We used databases, spreadsheets and other forms of organized data to write our articles. Any assignment can be broken into data points, including this very blog.
Data-driven journalism is important because news organizations used web sites as data destinations. They can use depth, customization and searchability to archive news stories. Other kinds of databases used in news sites include public employee salaries, a list of top employers and property tax assessments.
Gazetteonline is a great web site that displays data-drive journalism.
Data-driven journalism helps reporters do their jobs by sorting out and displaying data in a simplified way. It allows reporters to share their data and tell their stories in more creative ways.
One way is by using a collaborative map such as MindMeister to display a storyboard. Map Builder also allows similar use.
Data-driven journalism is one of the most important tools in online journalism and it can certainly sets no limit in allowing what journalists can do when it comes to telling their stories.
March 22nd, 2011 · Comments Off

on Briggs 9: Dealing with data
MORE AND MORE information becomes available online all the time, so more organization of the information is needed as well. The formula to find out what you need to do to organize is this:
"what you need to manage + the right tools to manage it = personal productivity."
The best place to start getting organized is your e-mail:
-Make folders, like a 'read this' and 'waiting on' folder
-Take no more than 2 minutes to look at each e-mail.
-Look at an e-mail only once to save time
Journalists and freelance writers also need to organize things like to-do lists, calenders, images, documents, and notes. The best thing you can do for yourself is use fewer tools/websites to organize your things as possible, so that you won't have too many things to check at once. Using web-based programs are the best option so that you can share your material with anyone and access it from anywhere.Some free programs include Google Docs and Zoho. Some services you do have to pay for, but there are many free programs/services available online.
As for organizing the information itself, databases and spreadsheets can be useful tools for a journalist: Databases and spreadsheets are useful for keeping contacts' information (name, address, phone number, etc.), as well as keeping stories with a lot of data organized.
March 22nd, 2011 · Comments Off

on Briggs Ch. 9 – 'Data-driven journalism and digitizing your life'
Organizing your digital life was the focus of this chapter. There are many free or trial programs that can help you organize your digital self. Since these programs are online, they are easily edited and can be accessible to others.
Some examples:
Backpack
Zoho
MS Office Suite (Outlook, etc)
Dropbox
Basecamp
Databases are helpful in for news organizations because they allow their readers to have easy access to certain material. Charticles are also another way to please data-hungry readers. Readers like to see the trends and the information can allow journalists to see trends they might have missed.
Maps and spreadsheets are also helpful for many of the same reasons.
March 22nd, 2011 · Comments Off

on Chapter 9: Data-Driven Journalism and Digitizing Your Life
"There is no such thing as information overload, only filter failure", stated Clay Shirky during a presentation at the Web 2.0 Expo in September 2008.
According to Briggs there are two challenges to all this information:
Personal

: being able to take advantage of all the tools out there to manage your day.
Professional: seizing these opportunities to futher yourself as a journalist.
First things first… ORGANIZE YOUR E-MAIL.
David Allen, author of Getting Things Done, suggests spending no more than two minutes on every e-mail. If you're able to reply in two minutes, then do it, otherwise save it for later.
Finding the right Web sites for you will go a long way in organizing your digital lifestyle.
According to Briggs, there are many things to be managed: e-mail, contacts, to-do lists, calendars, notes, word processing, spreadsheets, presentations, images, databases, project management, Web or graphic design, and collaboration with colleagues.
Here is a list of some fantastic Web sites to help manage all these things:
So what can one do with all of this digital information? According to Briggs, every story is a field of data. Any story can then be broken down into separate field for analyzing purposes.
Share the data: API, or application program interface, has allowed people to tap into other Web sites data and information. New organizations can open up its content through APIs which has two important developments: technical and political.
Copyright: blogs.ukoln.ac.uk
Spreadsheets and Databases: Briggs suggests starting with spreadsheets to organize information then move it into a database. These two tools are very helpful in organizing information.
One can then use databases and maps to tell stories and produce more information for an audience.
Data, data, data, and more data. Keeping oneself organized is the golden ticket.
March 22nd, 2011 · Comments Off

on Chapter 8: Telling Stories with Video
Some things just can't be expressed with words. That's where the POWER of videos comes in.
Copyright: avcreative.co.uk
"The tools have changed, but the game remains the same: visual journalism is about telling compelling stories that connect an audience with subjects, people and issues." – Mark Briggs
First thing to know about making videos to tell one's story is that perfection is not necessary. A video's authenticity and behind the scenes feel, can go much further sometimes than a "perfectly" edited video.
PLAN YOUR VIDEO AND GO
Use different approaches depending on the project.
Storyboarding.
Mix up the shots.
Some good accessories to have are:
Tapes and batteries

: Make sure you have enough power and space.

Microphones

: Built-in mic for natural/environmental sound, wireless-mic for interviews and shotgun mic to get conversations among several people.

Tripod

: There's nothing better than a steady shot to produce a professional video.

Headphones

: Listen while you shoot to make sure the audio is good.

Lighting

: Powerful lighting produces a powerful video.
Some great lessons for visual storytelling, according to Briggs, are:
Define your story in the first 20 seconds; make sure to HOOK your audience.
There must be a beginning, middle and end.
Don't let your viewers get bored! Short clips are the way to go.
Focus on only ONE central idea and stay with that ONE idea.
Characters are what make your stories. Better characters = better story.
Final thing is to publish your video online. Posting it on your own website is great, but viral video distribution is that way to go. Freelance multimedia journalist Angela Grant recommends using TubeMogul that will automatically upload your video to 20 different video-sharing sites, including YouTube.
Bottom line: Shoot, shoot and shoot some more.